What is Sofwave™?
Sofwave™ is the latest and most advanced anti-aging technology to revitalize the skin through innovative stimulation of the production of new collagen in a single session.
Starting in our mid-20s, collagen and elastin begin to break down, causing our skin to wrinkle and lose its elasticity. Sofwave™ is a clinically proven, non-invasive approach to remodeling collagen, which improves facial lines and wrinkles and a lifting effect to the eyebrows, neck, and submental region.  Sofwave™ has FDA cleared for lifting the eyebrow, submental and neck and reducing fine lines and wrinkles.
Using proprietary Synchronous Ultrasound Parallel Beam SUPERB™ technology, ultrasound energy precisely passes through the skin's surface (the epidermis), heating the mid-dermal tissue at just the precise depth and temperature to rejuvenate collagen fibers and improve the overall appearance of the skin. 
Patients love that Sofwave™ is non-invasive and can fit into an active lifestyle. Patients can have the treatment and go back to their daily activities immediately. The treatments are quick, typically lasting about 30-45 minutes. Sofwave™'s safety profile is highly rated with its integrated cooling system called, Sofcool™. Sofcool™ protects the outer layer of skin while enabling the ultrasound treatment to reach the precise depth in the dermis for the ideal outcome
Most patients showed significant improvement after one treatment.

 

FDA cleared to treat facial lines and wrinkles and lift the eyebrows, submental, and neck.

 

Non-surgical – minimal downtime – 30

-45-minute treatment
Sofwave™ Clinical Result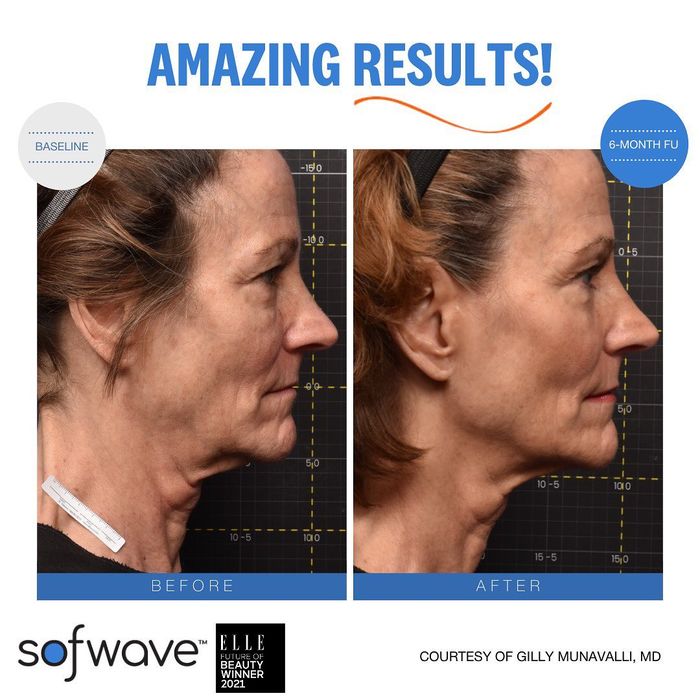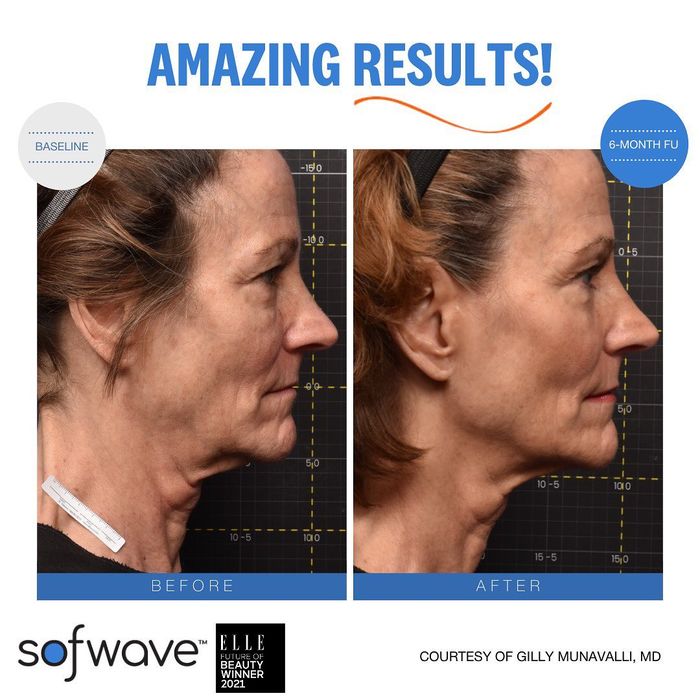 For trial and demo, contact us here